Spitfire Symphonic Strings Mural 3
Fast Electronic Delivery. You will receive an email (usually within 24 hours) with your download URL and serial #. If you need the code faster, please call us for expedited delivery.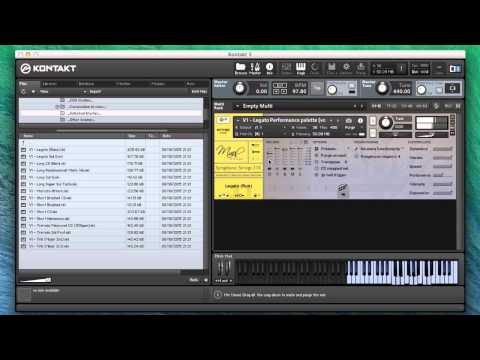 Product Description for the Spitfire Symphonic Strings Mural 3
"This a stunning library and a genuine game changer because of the quality of performance, recording, and richness of articulations. The thing is composers will get so much inspiration from being able to choose from such a rich palette of articulations. Chances are very few of them will even be familiar with some of these techniques to even know what they have been doing with out." Rohan Stevenson
After the masterful simplicity of the Albion - epic 'out-of-the-box' orchestral ensembles and the finely crafted detail and beauty of the Sable chamber string range, Spitfire are at last creating the ultimate symphonic-sized detailed string collection as part of their comprehensive and multi award winning British Modular Library. Spitfire's long term project to create the greatest sounding, deepest sampled and ultimately future proofed living orchestral virtual instruments collection on the planet today.
All the players are recorded in situ and mixed carefully with the correct perspective and placing so that they lock together with each and every BML module as if they were all in the same room together when recording. This means that when you start putting sections together it simply works. No mixing, panning, or careful manipulation of reverbs is required to create ultra realistic true sounding mockups, demos and masters. It is designed for ease of use and instant satisfaction with numerous mic positions and essential Jake Jackson mixes to give you options to change the character of the recording, and apply the Mural sound to any number of applications.
Mural offers a grand 60 piece string band (16,14,12,10,8) but is recorded and performed in such a way as to provide you with ultimate detail. It is not an epic dirgy sludge of trailer-making strings. It is pure in its detail and beauty and is designed to encourage and inspire you to write better orchestral music for your canon.
Mural 1, Mural 2 and Ensembles quickly became the workhorse for A-list music makers the world over and has garnered awards including Music Tech magazine's "Sample Library Of the Year 2014".
Features
Volume 3 features "Progressive Techniques" curated by our award winning team of composers, engineers, producers and technicians. Alongside some must-haves not found in Mural 1 & 2, we have also gone off script with some totally new, fresh and current string playing styles which very much highlight the incredible talent and understanding of our world class, hand picked group of musicians.

As a companion to the list of welcome articulations, in attendance below are some unexpected arrivals including the secret weapon for many A-listers; the favoured 'divisi normale and con sordino', recorded together for the first time. Basses playing both pizz and brushed spiccato for a warmer, more rounded bottom end. But also 'super sul tasto'. Imagine 30 players playing so far up the neck that the note ceases to exist, just the sound of rosin on bow, like an almighty giant breathing out, coupled with the other 30 musicians playing con sord and close to "oblivion" on the neck to provide a never before heard, almost inaudibly quiet symphonic landscape of tundra and ice!
| | |
| --- | --- |
| SKU | SPI-SYMPHONICSTRINGSMUR3 |
| Brand | Spitfire |
| Weight | 1.0000 |
| Dimensions (WxHxD) | No |