Spitfire Swarm Mandolins
Fast Electronic Delivery. You will receive an email (usually within 24 hours) with your download URL and serial #. If you need the code faster, please call us for expedited delivery.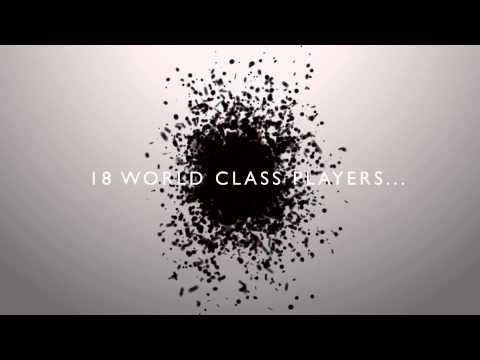 Product Description for the Spitfire Swarm Mandolins
Christian was commissioned to write a film in September 2014. A film that was operatic in its expanse with acres of space, time and air to let the score sing. Always a fan of the work of Terence Malick, Christian observed arcing fields of barley, a climax which filled a film lense with exploding teardrops of rain. How best to create something unique to illustrate these chaotic patterns of beauty? So Spitfire carried out a test with a group of guitarists playing all around the hall at Air. The results were sublime, from a beautiful patina of plucked notes to a jet of long tones created by a multitude of chaotic un-measured trems played by players all over the room. The combination of sublime players, sublime instruments and an expansive room, proved a heady mix.
With lessons learned we returned to Air-Studios but this time with a "Swarm" of players. 19 in total, playing a specially selected blend of instruments to balance out dominant characteristics, sense of geographical place and sheer sonic beauty. Over a period of days we found the perfect mix of Charangos, Ukuleles and Mandolins to offer up a worldly but also unearthly set of tools.
Whilst the upper dynamic layers provided shocking drama and definition it was the quieter and quietest layers that offered most intrigue, so with the idea of having a total surround effect of players, this posed difficulties with the micing. Jake Jackson attacked this challenge with gusto, elevating a second tree and third ambient and outrigger so there is a perfect symmetry between every player. Whats more, by playing the guitarists in pairs either side of a coles 4038, the players became their own reflection filters providing a shockingly dry signal with these figure of eight mics.
The sessions ended on a hair raising set of slowly peeled chords. When combined with Blake's excellent scripting and our gang of multi-decorated programmers, producers and composers we're sure you'll agree that Swarm is inspiration out-of-the-box, of a very very special kind.
Spitfire Audio has curated a useful set of articulations with this extraordinary band with multiple dynamic layers and round robins. The players were placed in three waves: the first 7 huddled around the first tree, the second 6 around the second tree, and the third 6 guitarists in each gallery quadrant.
One of the key areas of interest with this instrument type is the tremolandi. You have control not only of the dynamic level of these extraordinary long articulations but also the speed. From a gentle trickle to a haze of notes. Whats more we have two sets of measured trem that depending on the application can sync to your host tempo with differing levels of tightness.
Combined with the majesty of the hall at Air, that signal chain, that 2" tape, Jake Jackson's mastery of the room and the mixes, and a beautifully programmed instrument that "just works", we're sure you'll agree you've just laid your hands on something truly special.
Features
The library is presented with six microphone positions and three stereo mixes which you can not only mix and blend to fit the application you're working on, but also automate for dramatic shifts in focus and depth. They're also fully output assignable for surround and 5.1 use. The definitive range is designed to fit in with Spitfire's entire orchestral canon, including Albion, BML and some of the Signature Range as if they're performing in the same room at the same time.
THE OVERVIEW PANEL
Gives you a quick and easy way to access, view and load the different articulations, mic mixes and essential controller functions which you can then re-assign to suit your workflow.
GENERAL CONTROLS PANEL
A deeper but still simple UI panel that allows you to tweak the general settings. How many round robins you would like and how you would like them to behave. How would you like memory to be organised alongside pitch options and how velocity works.
| | |
| --- | --- |
| SKU | SPI-SWARMMANDOLINS |
| Brand | Spitfire |
| Weight | 1.0000 |
| Dimensions (WxHxD) | No |