Spitfire Martyn Ware`s N.I.C.
Fast Electronic Delivery. You will receive an email (usually within 24 hours) with your download URL and serial #. If you need the code faster, please call us for expedited delivery.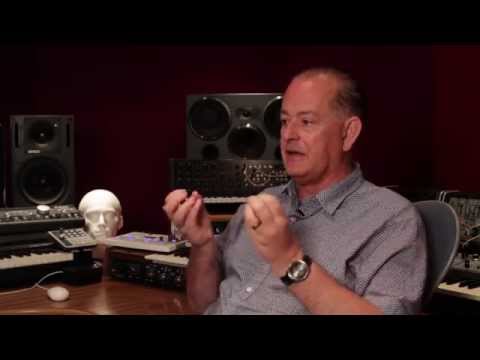 Product Description for the Spitfire Martyn Ware`s N.I.C.
MARTYN WARE N.I.C. RARE VINTAGE SYNTHESIZERS
A true pioneer and founding member of trailblazing acts The Human League and Heaven 17 creates and produces an exclusive selection of classic analogue synth and drum sounds from his collection of rarefied electronic delights. Synths include Roland System 100, Jupiter 8 and Korg 700 with warped versions produced by award winning composers and producers.
With over 270 delectable presets, some with up to 5 distinctly different mixable signal paths this library is broad selection of synth and drums sounds that chart the very beginnings of UK electronica and synthesizer pop which were to influence heavily the burgeoning "electro" subset of the NY hip hop scene led by the likes of Afrika Bambaataa in the late seventies and early eighties. With a huge selection of pads, leads, pops, drums, fx, amazing tempo locked sequences and curios designed by hand, by the man himself plus a comprehensive selection of warped versions, sound designed by top award winning composers and producers. All presented in "super mono" to give you a selection of channels processed via vintage class-a analogue outboard processing.
Martyn Ware has been an essential and avid contributor to electro-pop music since the late 1970's, and is partly responsible for such hit records as 'Being Boiled' and 'Temptation'. As well as being a founding member of British Electric Foundation, The Human League and Heaven 17. Martyn has worked with a myriad of talent including Tina Turner, Chaka Khan, Erasure, Marc Almond, Mavis Stapes and Terence Trent D'Arby. As a record producer and artist, Martyn has featured on recordings totalling over 50 million sales worldwide. In 2001, Martyn joined forces with Vince Clarke to found Illustrious Company, and together they continue to combine their unique three-dimensional sound technology to collaborate with an array of artists, corporate clients and clientele within the performing arts industry.
Although a proud Sheffield native, Martyn now lives and works in London, and can be found acting as Visiting Professor for Queen Mary College at the University of London when not working away in his studio based, like us, at Tileyard.
We're delighted that Martyn has agreed to create a totally bespoke selection of composer and producer tools from a mind that has created so much innovation and sonic ingenuity.
Features
DRUMS AND WEIRD
Antichrist Storm
Boiled Loop
Boiled Rhythm
Boiled
Drums part1
Drums part2
Good Machine
Mad Sounds
Radio Static
Resonant Perc
Storm
Weird 2
White Hit Of Space
Wind
JUPITER 8
B3ishLong
B3ishShort
DrillBell
Fanfare for the common mouse
Fathoming the Opera
Fifth rise
Forling
Galacticus
Gentle Transient
Glassing Philip
Low 01
Low 02
Low Res Sweep 02
Low Res Sweep
Rising Falling
Sciatic Nervousness
Shimmering
Step into my lab
Terminate her Bass
The Shorter Wayne
Whaling Singer
Wobbly Bottom
Wobbly Hi
Wobbly Mid
Wow Bass Short
Wow Bass
SYSTEM 100 BASSES
SYSTEM 100 FX
FX - Gunshot
FX - Noise
SYSTEM 100 PRESETS
Good Vibes Man
Timpani
Voice
Weow
Wow Vocal
SYSTEM 100 SEQUENCES
Seq01 80BPM
Seq01 120BPM
Seq01 160BPM
Seq02 80BPM
Seq02 120BPM
Seq02 160BPM
Seq03 80BPM
Seq03 120BPM
Seq03 160BPM
Seq04 80BPM
Seq04 120BPM
Seq04 160BPM
Seq05 80BPM
Seq05 120BPM
Seq05 160BPM
Seq06 80BPM
Seq06 120BPM
Seq06 160BPM
Seq07 80BPM
Seq07 120BPM
Seq07 160BPM
Seq08 80BPM
Seq08 120BPM
Seq08 160BPM
Seq09 80BPM
Seq09 120BPM
Seq09 160BPM
Seq10 80BPM
Seq10 120BPM
Seq10 160BPM
Seq11 80BPM
Seq11 120BPM
Seq11 160BPM
Seq12 80BPM
Seq12 120BPM
Seq12 160BPM
Seq13 80BPM
Seq13 120BPM
Seq13 160BPM
SYSTEM 100 SUSTAINS
Alternate Universe
East Accord
Nail Sizzles
Zuul
SYSTEM 100 SYNTHS
Carrier Wave
Cold Turkey
Drop Scraper
ElectraCord
Filtered Chops
Future Chorale
GlassWare
Insist
Manic Minor 3rd
Perl Diver
Pierced Eardrums
Pop Quack
PopGlass
PopKorn
PopSoft
PopStacc
PopTubez
Questions
Rev Chip Tube
Saw You
Thick Thruster
Wobulator
WARPED CONTENT
80's Moody Movies With Mel Gibson
A Mind Of Its Own
Acid Rain
Amazing Sub Pad 1
Amazing Sub Pad 2
Baroque Ostinato
Big Ol' Filterdown 1
Big Ol' Filterdown 2
Bright Moments
Bright Waves Euro Pad
Bronx Electro Pop 1
Bronx Electro Pop 2
Bronx Electro Pop 3
Bumblebass
Celestachord 1
Celestachord 2
Celestachord 3
Chorus
Clarion
Dalek Dance
Dark Distant Alien Call Signal
Deep Yah Yeah Lead
Delayed Gratification
Detuned Anthem Slow Chords
Distance Pad
Distance
Distant Reflections
Distant Surf Guitars
Early Synth Pop 1
Early Synth Pop 2
Early Synth Pop 3
Early Synth Pop 4
Early Synth Pop 5
End Of Days Pad
Enormo Chords
Enormodrone Good Bottom
Extraordinary Dark Pad
Fairy Bubbles
Filling Remover
Frozen Tundra
Ghosts - Single Utterance 2
Ghosts - Single Utterance
Grand Spread Chords
Granulated Shoulder
Harp Interferance
Harpsichimes (MW=LPF)
Harpsicode
Harpsitrem
Hellfire
High String Ostinato 2
High String Ostinato 3
High String Ostinato
Home Made Synth 1
Home Made Synth 2
Home Made Synth 3
Home Made Synth 4
Home Made Synth Clavirimba 2
Home Made Synth Clavirimba
Home Made Synth Xylophone
Malfunction
Massive Slide Bass (MW=LPF)
Metallic Harpsichord
Metallic Screamer
Metallirysm
Minor Triad Staccato
Muted Choir
Numan Lead Good With Big 8ve Jumps
Ostinato Interferance
Passing Moment 1
Passing Moment 2
Pebbles In An Ice Canyon 2
Pebbles In An Ice Canyon
Pizzichord (MW=Length)
Pizzicore 2 (MW=HPF)
Pizzicore
Pizzomnia (MW=Length)
Powerdown
Primitive Fuzz Bass
Primitive Harpsichord
Primitive Pianochord
Pure Triangle Pad
Queasy Muffler
Rain Drops
Really Sht Guitar Sound
Reflections Pad
Reflective 80s Clav
Resowaves
Revolutions Pad
Rude Celestachord
Scary Harpsorgan
Scary Wet Pop
Shock Pluckster
Slide Dist Bass (MW=LPF)
Sonar Concerto
Sonar Drops
Sonar Pad High
Sonar Pad Low
Sonar Symphony
Sophistipop
Squelch Pop
Startup
Stomach Pulser
Strident Chords
Strident String Chords 1
Strident String Chords 2
Strings Legato - Staccato Swap
Swept Away
Synth Chimes 1
Synth Chimes 2
System Overload
Tear Drops
Tearful Pad
Terraforming
The Smurf Pop
Triad Staccato
Tunoid Pop 1
Tunoid Pop 2
Tunoid Pop 3
Tunoid Pop 4
Unpleasant Pasture
Uplifting Droplet Pad
Vibrant Waves
Waves Of Distant 80's Digital Guitars
WARPED BASSES
Big Bass
Clown Funk Bass
Cute Fuzz Bass
Cute Fuzz
Delayed Reaction Bass (MW=Length)
Delayed Reaction Bass 2 (MW=Length)
Demonic Timpani Bass
Full Bandwidth Bass
Junk Bass
Junk Subb Bass
Metallic Bender Bass
Primitive Fuzz Bass
Punch Bass (MW=LPF)
Saturated Bender Bass
Triangle Punch Bass 1
Triangle Punch Bass 2
Vowel Bass
| | |
| --- | --- |
| SKU | SPI-MARTYNWARESNIC |
| Brand | Spitfire |
| Weight | 1.0000 |
| Dimensions (WxHxD) | No |