Spitfire EVO GRID 1
Fast Electronic Delivery. You will receive an email (usually within 24 hours) with your download URL and serial #. If you need the code faster, please call us for expedited delivery.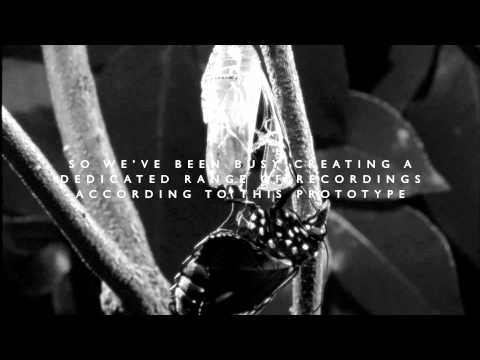 Product Description for the Spitfire EVO GRID 1
PP017 EVO GRID 1 EVOLVING STRINGSCAPES
An extraordinary collection of long, evolving chamber strings orchestrated by Ben Foskett and recorded dry at Air-Edel studios providing you with a totally unique palette of inspiration with an ingenious grid layout that allows all but an infinite number of Evo configurations. This library gifts composers with the ability to play ultra minimal passages whilst still holding your listeners spellbound.
Performed by some of the most progressive avant garde string players in London today and recorded dry at the amazing Air-Edel studios via the finest vintage mics, neve pre-amps and vintage Cadac desk. Spitfire went about recording 48 different and very long Evos. Not just tense, mysterious and frightening Evos as with Scary Strings, but also intensely beautiful, tender and moving. Recorded across 12 intervals, and arranged on a 12 x 48 grid the true genius of this library lies in its interface...
With a GUI Inspired by the EMS VCS3 you can instantly select (or peg) what Evo sits on each of the 12 key ranges. This gives you an almost infinite number of personalised configurations. Toggle your pegs around, or hit "Randomise", replay the MIDI and no cue will ever sound the same twice! The pièce de résistance here though is the ability to play ultra minimal music whilst holding your audience captive with the ever changing kaleidoscope of progressive string techniques.
The need was urgent, the concept simple, and the solution spellbinding. Award winning composer Christian Henson was commissioned to write 13 hours of music for a sprawling epic TV series, yet there was no budget for orchestra and there was only 3 months to do it in. Christian quickly realised that he was going to have to have 3 months of 'working lunches' and by this he meant sustaining himself whilst composing. The result was a quick string sampling session where over a range of perfect fourths he recorded a series of greatly differing long strings evolutions, senza vib/ sul taste into sul pont trem and back again etc etc. When putting the sample instrument together Christian and those who work with him were staggered by the results. The sheer beauty was compelling, and the chaotic nature of different evolutions placed over different intervals made for exciting and unexpected results. "I could literally hit a big C minor chord, hold my sustain pedal down, reach for my sandwich and the thing would still be writing itself a minute later when I was wiping mayo off my beard".
Some two years after recording this Christian & Spitfire agreed to offer it up as part of the "Labs" program where free samples are offered up in return for donations to Unicef. As the cornerstone of the 2015 campaign, this little beauty helped get Spitfire's total to around the $90,000 donated mark. But what was compelling was the number of amazing demos turned in by users, and the sheer number of amazing comments about this little gem..
"Spitfire may have just found 'the sound' of 2015"
So what was it that made Scary Strings so special. With UIST and the countless additional and progressive techniques recorded for Spitfire's Albion ensembles and BML section based libraries we have a wide selection of inspiring transforming and evolving string sounds. But with scary strings we felt it was the proximity of the recordings that gave it a real edge, no bevelled edges of the hall at Air Studios. This was recorded in the intimate and very cool vintage kitted surroundings of Air-Edel studios. But the real clincher was the way in which different evolutions and techniques were played on different keys. It leant to a completely random but creative complex sonic execution of simplistic and minimal musical ideas.
We have specially curated these extraordinary Evos into a number of spring-out-of-the-box patches. These demonstrate not only the tense and extreme elements of the library but also the heart breaking beauty and fragile timidity... From simple "tutti" patches containing all 288 Evos spread evenly across your keyboard to diagonal patterns, specially curated peg patterns and a feature for you to randomly created peg patterns from the near infinite number of possible configurations. With a number of FX accessible from the front panel this is a tool designed for producers, composers, sound designers and editors needing spellbinding, award winning material from the minute your finger hits the keyboard.
Whilst playing the material orchestrated by Ben Foskett, we couldn't stop ourselves from creating an additional 5 grids of awesome warped, saturated and totally transformed versions of each and every Evo.
Features
THE EVO GRID : Based on the EMS VCS3 synth, this extraordinary and unique interface allows for instant gratification, customisation. With 1 or 2 clicks you will be armed with something totally unique and inspiring. Scroll the Evo Grid to discover and activate all 48 Evos. Pan and tweak each Evo for perfect blending punch in or out 3 useful modulators and effects, mix your mic positions all from the front panel.
GRIDS
Strings - 48 Evos orchestrated by Ben Foskett
Tweaked - These 48 evos cleverly glitch tweaked by Christian Henson
Warp X - Special warp version from the award winning Spitfire team.
Warp XXX - As above but more!
Ambient - Completely transformed material from another world
Completely Varped - Yes, 48 string evos totally Horlicksed!!
PRESETS
1-12 Step Down Diagonal
1-12 Step Up Diagonal
13-24 Step Down Diagonal
13-24 Step Up Diagonal
25-36 Step Down Diagonal
25-36 Step Up Diagonal
37-48 Step Down Diagonal
37-48 Step Up Diagonal
A Rather Nice Start
Bent Unease
Close To Home
Find The Pitch
Go Pluck Yourself
Moderate Reflex
Outer Space Strings
Pitch This
Scary Strings
Warm Wobble
EVOLUTIONS
Evo Strings - 01 - Tender - Lyrical
Evo Strings - 02 - Tender - Emotive
Evo Strings - 03 - Simple - Shimmer
Evo Strings - 04 - Soft Simple - Searing
Evo Strings - 05 - Gossamer Bright Waves
Evo Strings - 06 - Soft Simple - Operatic
Evo Strings - 07 - Tender - Shudder
Evo Strings - 08 - Gossamer - Upwards Floating
Evo Strings - 09 - Bold - Upward Floating
Evo Strings - 10 - Tender - Grind
Evo Strings - 11 - Plainsong - Gorgeous Patina
Evo Strings - 12 - Simple - Insects
Evo Strings - 13 - Beauty - Operatic Circles
Evo Strings - 14 - Simple - Plucks
Evo Strings - 15 - Searing - Operatic Elevation
Evo Strings - 16 - Bold - Lense Flair
Evo Strings - 17 - Shimmering - Upwards Shimmer
Evo Strings - 18 - Plucks - En Masse Plucks
Evo Strings - 19 - Bright - Diving Bright
Evo Strings - 20 - Bright - Lense Flair
Evo Strings - 21 - Warm - Sirent Song
Evo Strings - 22 - Soft - Accelerating Siren Song
Evo Strings - 23 - Soft - Beautiful Siren Song
Evo Strings - 24 - Beauty - Patina
Evo Strings - 25 - Linear Bright - Descent - Ascent
Evo Strings - 26 - Super Tender - Collapse - Reform
Evo Strings - 27 - Bright Shimmer - Choral
Evo Strings - 28 - Diving Birds - En Masse
Evo Strings - 29 - Sticks - En Masse
Evo Strings - 30 - Plucks - Ascending Plucks
Evo Strings - 31 - Baroque - Textured Baroque
Evo Strings - 32 - Timed - Slightly More Confident
Evo Strings - 33 - Uncertain - Slightly More Certain
Evo Strings - 34 - Still - Patina
Evo Strings - 35 - Innocent Beauty - Grandiose
Evo Strings - 36 - Bright - Gradual Ascent with Pedal
Evo Strings - 37 - Searing - Gradual Ascent with Pedal
Evo Strings - 38 - Soft Simple - Gradual Ascent with Pad
Evo Strings - 39 - Tender - Plucked Layer
Evo Strings - 40 - Searing - Super Lense Flair
Evo Strings - 41 - Warm - Descent with Pedal
Evo Strings - 42 - Shimmer and Pedal - Building
Evo Strings - 43 - Shimmer and Bright - Grandiose
Evo Strings - 44 - Simple Pedal - Diving Birds with Pedal
Evo Strings - 45 - Tender Pedal - Sticks with Pedal
Evo Strings - 46 - Uncertain - Sticks Patina with Pedal
Evo Strings - 47 - Tender - Ascending Plucks with Pedal
Evo Strings - 48 - Searing - Ascending Plucks with Pedal
MICS
Close (full mix) version
Tweaked version
Ambient version
CV - distorted version
X - Time stretch version
XXX - Hyper stretch version
| | |
| --- | --- |
| SKU | SPI-EVOGRID1 |
| Brand | Spitfire |
| Weight | 1.0000 |
| Dimensions (WxHxD) | No |