Spitfire Albion ONE
Fast Electronic Delivery. You will receive an email (usually within 24 hours) with your download URL and serial #. If you need the code faster, please call us for expedited delivery.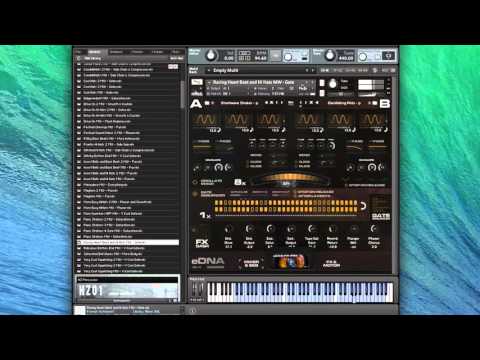 Product Description for the Spitfire Albion ONE
Giving every user an instant orchestra under their finger tips, Albion is used the world over by A-listers wanting a quick, inspiring compositional and sketching tool. It is utilised by power users who are short on time and tight on a deadline to render compelling, impact driven masters in an instant. It is used by people who are interested in breaking into the world of TV, Film, and Games music by having the best sounds available in one very affordable package. It is designed for people wanting to try their hands at orchestral music regardless of their theoretical understanding and programming chops. Finally it has found its way into the arsenal of many successful hit makers wanting to add a bit of rich British epic into their next hit. Whilst many people jump first to the orchestral content, further investigation reaps an Aladdin's cave of cinematic percussion, dynamic and engaging loops and one-off synth sounds derived from the 100+ epic orchestra!
Spitfire Audio was set up in 2007 by a collective of award winning composers and producers. In 2011 they set about distilling all of the essential tools they used to make modern epic cinematic music into a single product. This was the genesis of Albion Volume 1, a tool kit that took the world by storm and earned itself many awards and plaudits.
Four years may not seem a long time, but in the fast moving world of Spitfire Audio it is an age. With over 60 products released in this period alone including 8 new strings libraries and a panoply of orchestral recordings in the shape of the epic BML series, Spitfire have gained a lot of experience! So they decided to return to the original Albion Volume 1 concept and see how it stood up. With heavy hearts Spitfire decided it was time to go back into the studio and put their beloved Albion Volume 1 out to pasture. They felt the experience gained, and the feedback garnered from thousands of users could present a product far superior to the original 'legacy' version, a product that would continue and deserve to be the most popular product Spitfire has ever sold.
Quite simply Spitfire wanted to make Albion better, bigger, fatter, brighter, tighter with more articulations, more sounds, more loops with more control, more features and functions.
Features
Spitfire has carefully studied what made Albion 'Legacy' so popular, have returned to the hall at Air Studios and have painstakingly recreated and enhanced the objectives of the original. As with Albion Volume 1 there is a a large epic orchestra at the centre, but this time the orchestra size has been enhanced to 109 players with many more articulations, control of vibrato and new features including stylised legato articulations by Andy Blaney and an awesome strings 'runs' section. The Darwin Percussion has been carefully re-recorded with many additional sections (and a couple of old favourites). The Brunel dynamic loops section has this time been designed by Spitfire's award winning team from new recordings made with percussion favourite Paul Clarvis and a lot of treats he uses on many A-list films including "Skyfall" and "Spectre". The Stephenson's Steam Synth takes epic and awesome to whole new level of tweak-ability with both this and the loops presented in Spitfire's much applauded eDNA engine. There are also few exceptions of 'special' moments from the original 'legacy' Albion that they felt they couldn't better, so they have retained those in ONE, you know who you are!

This large orchestra was recorded via priceless ribbon and valve mics through Neve Monserrat pre amps, the largest 88R Neve console in the world and onto pristine 2" tape before being converted with the top-of-their-class Prism AD converters at 96k. The orchestra is presented in carefully arranged sections, sometimes in unison across the entire orchestral range, sometimes in high low and middle sections. Alongside many 'work horse' long and short articulations are expertly prepared legato patches; a menu of effects and a huge selection of string runs. There are four mic positions (close, tree, outriggers & ambient) to load and mix to suit the type of music you're writing and the scale you want to achieve. Spitfire also provides a popular "ostinatum" designer that allows you to instantly create exciting, tense or action packed rhythmic passages.

All of these sections are available to download as a single pack or in convenient sections so you can grab what you need now and come back anytime to treat yourself to the other treasures you have bought.

Also gathered in the hall are some of the largest drums in London from hi sticks to low taikos and toms, some recorded in sections, some solo with some awesome blockbuster style hyped percussion thrown in for good measure.
| | |
| --- | --- |
| SKU | SPI-ALBIONONE |
| Brand | Spitfire |
| Weight | 1.0000 |
| Dimensions (WxHxD) | No |