Native Instruments Traktor Kontrol D2
Portable And Lightweight Deck Control For Creative Professional DJ Performance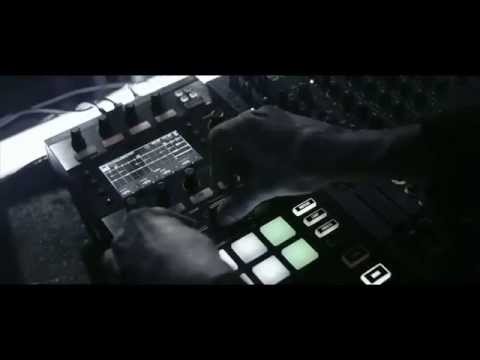 Product Description for the Native Instruments Traktor Kontrol D2
The Native Instruments TRAKTOR KONTROL D2 is a portable DJ controller for TRAKTOR PRO 2 that provides a powerful touch-and-see workflow, full color display, smart views, touch-sensitive controls, and the world's first stems-ready deck controller.
Workflow Details :
Touch-And-See Workflow

Finally, a deck that understands your every move. TRAKTOR KONTROL D2's features work together to enhance your skills and set your creativity in motion. Touch-sensitive knobs respond to activate the Browse View, plus filter, pitch, and effect parameters on the display – keeping you in full control even in the heat of the night.

Smart Views

TRAKTOR KONTROL D2's smart views and pop-up panels deliver dynamic visual feedback that's more than meets the eye. Browse your library, monitor effects, improvise on the fly, and more at the touch of a button – and directly within view.
Browse View : Instantly access and explore your music collection right from the D2 in Browse View.
Beatgrid View : Adjust grids on the fly with the Beatgrid View when a track needs fine tuning.
Fx Panel : All FX chain parameters show instantly when the FX panel is triggered by an FX knob.
Stem View : Simultaneously view and mix with all four parts of a Stem file as waveforms.
Remix View : Color-coded Remix Sets' samples and loops are all visible from the display in Remix View.
Freeze View : Freeze View instantly slices a track in eight parts for deconstructing on the fly with the performance pads.
Performance Panels : Pop-up panels let you monitor and tweak track parameters like BPM, key, and filter instantly.
Track Preparation

Tracks are ready to hit the dancefloor – anytime. The Beatgrid View instantly shows your grids on the display for easy editing directly from the D2. You can even set a new track's beatgrid in real time from the first play for when time's too short to prep your new favorite.

Creative Performance

Trigger cue points and loops with color-coded pads for instant creative editing. The colors match different hotcue types for easy recognition. Take a snapshot from a running track using the Freeze Button and slice it up with the performance pads. Or activate Flux Mode to juggle hotcues for spontaneous re-editing in time – every time.

Live Remixing

Let the crowd hear your signature sound – and your personality. Trigger sounds from the performance pads and mix them in with the deck faders. Capture loops from a running track in perfect sync and layer them for advanced track edits on the fly.

Stem Decks

TRAKTOR KONTROL D2 is the first Stems-ready deck. The four touch-sensitive performance faders and knobs instantly correspond to each stem part, ready for mixing, EQing, or adding effects to individual elements. The display immediately switches to the Stem View when a Stem file* is loaded onto a deck.
Hardware Details :
Responsive Hardware

Designed for enhanced DJ performance while on the road, TRAKTOR KONTROL D2 seamlessly fuses hardware and software for a truly multisensory experience. The D2's touch-and-see workflow brings the industry-leading DJ software to life under your fingertips – and right before your eyes. Access transport controls, cue points, and trigger loops, Remix Decks, or Stem Decks* directly on the unit. Plug and play control of TRAKTOR PRO means no mapping or control assignments necessary.

Efficient Connectivity

Play with two D2s connected as one. Rear panel USB ports on the D2 allow you to chain two TRAKTOR controllers using just one of your computer's USB ports – no unnecessary connections. TRAKTOR KONTROL D2 also includes a unique power supply splitter cable that powers both units simultaneously for minimal setup – ideal when touring from gig to gig.

All Hands-On Deck

Play different. TRAKTOR PRO's Effects, Remix and Stems Decks, and track browsing come to life on a full color display triggered by touch-sensitive controls. A multi-purpose touch strip allows for pitch bending, track seeking, and vinyl scratch emulation. Eight color-coded performance pads transform the D2 into an intuitive live performance tool. Trigger Remix Set cells, slice up and rearrange in Freeze mode, tweak your loops, or improvise using hotcues – all within view, and within reach.
Features
Mac System Requirements : OS X 10.8, 10.9 or 10.10 (latest update), Intel Core i5, 4 GB RAM

Windows System Requirements : 7 or 8 (latest Service Pack, 32/64 Bit), 2.0 GHz Intel Core i5 or equal AMD processor, 4 GB RAM

Hardware Requirements : Monitor with 1024 x 768 screen resolution, USB 2.0 or higher, OpenGL version 2.1 or higher, 1.5 GB free disc space, high-speed internet connection (for installation)

Supported Audio Formats : MP3, WAV, AIFF, Audio-CD, FLAC, Ogg Vorbis, non-DRM WMA (WMA playback supported only on Windows), non-DRM AAC

Controller Style : Control Surface

Faders : 4 x Touch-sensitive Remix Deck

Pads/Triggers : 8 x color-coded pads

USB : 2 x Type A (Hub), 1 x Type B

MIDI I/O : USB

Included Software : Traktor Pro 2

Width : 2.6"

Depth : 14.88"

Height : 7.72"

Weight : 3.31 lbs.
| | |
| --- | --- |
| SKU | NAT-KONTROLD2 |
| Brand | Native Instruments |
| Weight | 1.0100 |
| Dimensions (WxHxD) | 2.6" x 7.72" x 14.88" |